What is Tow/Haul mode?
Tow/Haul mode is a feature that controls the transmission to reduce the shift cycling in the transmission in order to assist in hauling heavy loads without mechanically damaging your truck. This provides you with extra control and performance when heavy-duty towing, and especially helpful when heading up or down steep grades. When heading downhill, your truck in Tow/Haul mode will downshift sooner than normal, preventing extra wear on your brakes.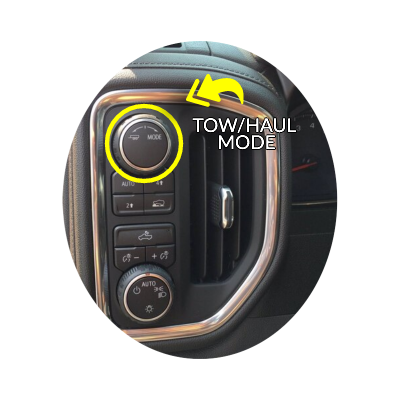 To activate Tow/Haul mode on a new Silverado, turn the knob found on the left side of the steering wheel to the left toward the trailer symbol. This will keep your Tow-Haul mode on. On the new Chevrolet Silverado HD's, the Tow-Haul mode will stay engaged for up to four hours through the next time your truck is turned on. A newly-added reminder will also be provided when the Tow/Haul mode is still on after the vehicle is started. For older or other models, Tow/Haul mode can also be found on the column shifter, as a button or dial under the entertainment controls, and more.
Ready to experience the benefits of Tow/Haul mode? Shop a Chevrolet truck here with Speck Motors of Sunnyside!